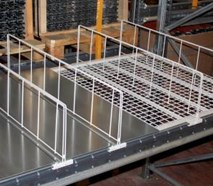 Shelf dividers / partition
Used to separate stored items and create smaller shelf locations by compartmentalising the storage level.
Shelf dividers are designed to suit your specific application and are available in a range of styles, finishes & colours.
Contact your local dealer with your requirement and we can show you the possibilities.